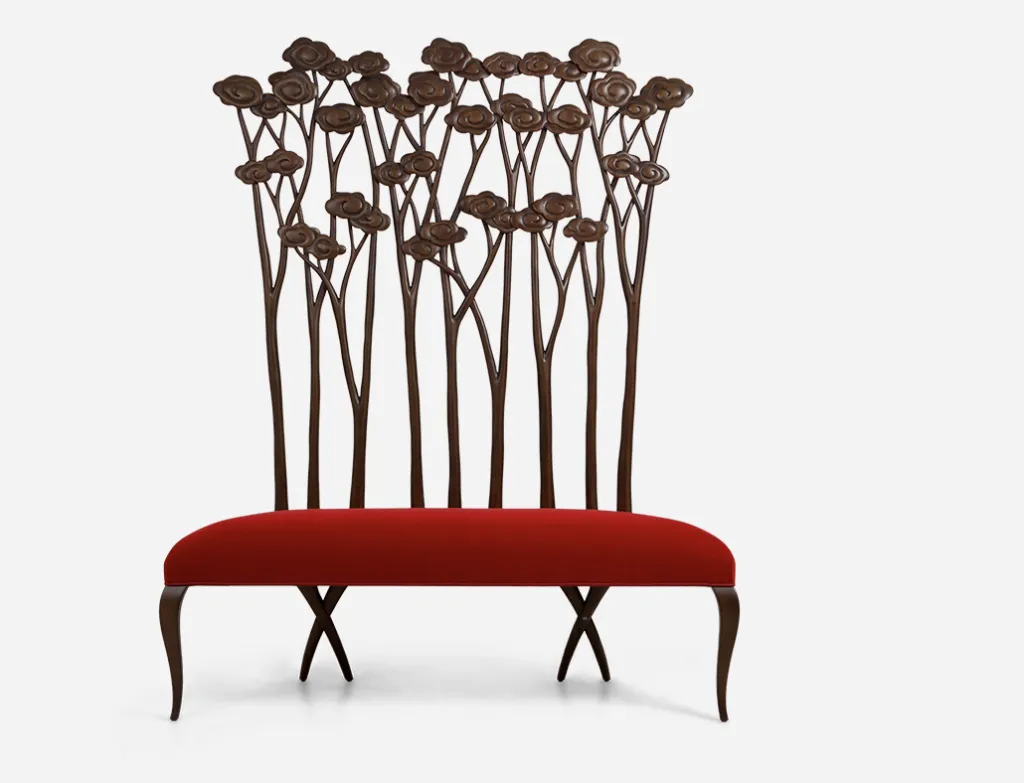 As an interior Designer I love fancy seatings. Walking into fancy hotel lobbies and admiring their interiors and  Decorations brings me joy and ideas for my own interior design projects.
Let's talk about the beautifully designed bench by Christopher Guy (above) https://www.christopherguy.com/search/LE%20JARDIN/
We can design an entrance lobby of a hotel or lounge area of a fancy restaurant with the chair/bench above. Now, lets not stop in commercial design and bring this beauty to our homes. Perhaps the foyer of our homes, the dining room or any room you would like to fancy up.
Kanika Design – Interior Designer, Bay Area, San Francisco!